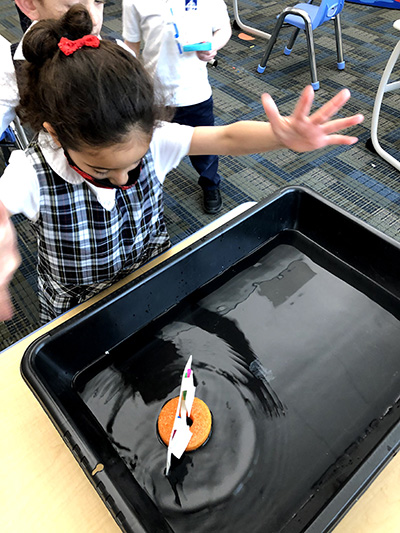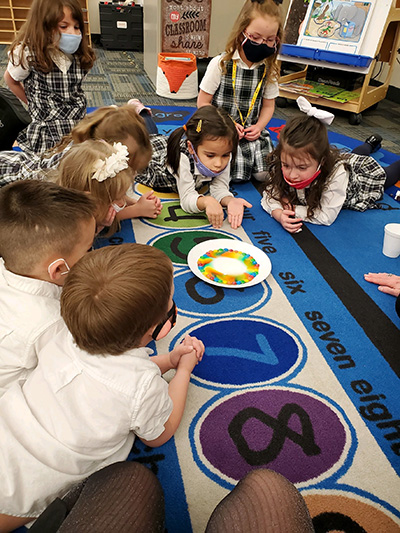 St. Mary's offers PK-3 and PK-4 classes from 8:00am to 3:00 pm five days a week. These programs are designed to give young children their first learning experiences away from home in a loving, Christian environment. St. Mary's preschool program will:
Give children the opportunity to grow and explore.
Give children the opportunity to develop spiritual, socially, emotionally, physically and intellectually.
Guide children in developing a positive self-image and a loving view of Christ by teaching Catholic values.
Preschool Three and Four-Year-Old Classes
Children must be 3 or 4 years old by August 1st of current school year and must be potty trained.
Our preschool programs use the We Can multidisciplinary curriculum, a proven early learning solution that prepares children for success in kindergarten. Children enhance vocabulary growth by talking, sharing ideas, naming and describing. Storytelling leads to literacy with introductions to letters, numbers, shapes and colors. They work on fine motor skills in art by cutting, coloring and using different art techniques. They will learn to develop good health habits, use safety rules and learn to care for themselves and others. Music and P.E. are also important parts of the preschool experience.
Faith
Students learn about God and the world he created. They are taught the Lord's Prayer, Morning and Ending of the Day Prayers, meal Blessing prayers and the Angel of God Prayer. They attend Mass monthly, participate in any all-school religious activities, and practice the lessons of the Catholic faith.