Dear Families,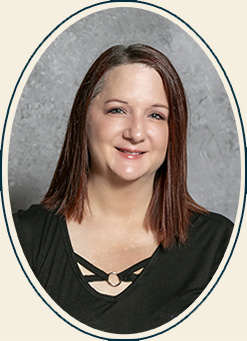 Thank you for your interest in St. Mary's Catholic School. Our mission is to develop each student spiritually, intellectually, physically, emotionally, and socially, so that each is prepared to live and serve in a changing society as a self-respecting and responsible citizen.

We are a unique school – we still believe in the strength of traditional education; however, we also embrace newer proven methods of learning. Since 1884, St. Mary's Catholic School has been educating children in Laramie County and many surrounding counties. Our tradition is rich, and our fundamentals are solid. We offer core classes in Language Arts, Math, Religion, Social Studies, Science, as well as STEAM curriculums, Technology, Spanish, Art, Music, and Physical Education. Our students can also participate in many athletic teams, clubs, and activities. We also offer onsite extended care before and after school. Our staff of certified teachers are extremely dedicated and willing to go the extra mile for each and every student who enters our building!

After all the emotional ups and downs of remote and virtual learning, shelter at home, and their worlds being turned upside down…we are committed to learning and our students more than EVER! We are positively charged for our 2021-2022 school year. We are OPEN, IN CLASS and IN PERSON!

First and foremost, our smaller class sizes help us to ensure that we are following safety protocols and physical distancing. In our building, we have a full-size gym, large spacious classrooms, a beautiful chapel, and an welcoming, open atrium area. I understand the concerns of many full-time working parents who simply cannot work full time and "homeschool" full time. We have a Covid Task Force populated by highly qualified healthcare professionals, and we are committed to keeping our school as safe as possible while being in class and in person.
St. Mary's School has earned accreditation through Cognia. Cognia, which emerged from the AdvancED accrediting body and measured progress assessment service, nationally recognizes schools that meet rigorous standards focused on productive learning environments, equitable resource allocation that meets the needs of learners, and effective leadership. Earning accreditation from the Cognia Global Accreditation Commission means that the school is accredited, and that St. Mary's Catholic School is recognized across the nation as a school that meets Cognia Standards of Quality and maintains a commitment to continuous improvement.

Thank you for your interest in our school. We are currently enrolling for next year 2022-2023. We would love to share our school with you.
Jennifer Bridges
Principal